Check out our new EP.....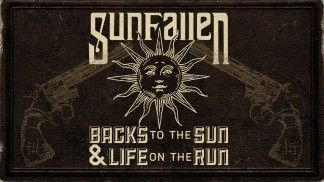 Will Rock N' Roll ever die?….Hell naaaaww! SunFallen has been keeping it alive for the last 4 years with their raw mix of Rock 'n' Roll.  Back when guitars growled, drums thundered, and the vocals of a song stirred deep inside your heart.  SunFallen has ignited stages all over Chicago including The House of Blues, Joe's on Weed Street, Cubby Bear, The Metro, Double Door, Castaways, Navy Pier, and countless street festivals in and around Chicago.  SunFallen continues to draw loyal fans since their debut in 2009, as well as claim new fans with their signature sound and style.  The band covers both classic and modern artists like; Johnny Cash, Tom Petty, Led Zeppelin, The Rolling Stones, The Black Keys, The white Stripes and many more. 
    Aside from playing a great cover set, SunFallen has released two albums of original music, reminiscent of the gritty flavor of the bands they cover.  Please take a minute to tour the site, listen to the real music and check out the live pics from our shows all over the Midwest.  Lastly, check our updated show schedule to come see the band that is keeping Live Music…. Alive!!.  Come see SunFallen at a venue near you!!